Water Slides & Wet Bouncers
for Rent
Home of the 24-hour Water Slide Rental!
All Inflatable Water Slide Rentals are priced for a rental up to 24-hours long. If you choose a shorter time frame, the price is the same!
918 Jumpers delivers bounce houses, water slides, & obstacle courses to the Tulsa & Broken Arrow area! We also deliver to Bixby, Jenks, Catoosa, Sand Springs, Sapulpa, Glenpool, Owasso, Collinsville, & Claremore (additional mileage fee may apply to some of these cities).
Click any item for more details and pictures of the Water Slide!
Professional delivery to
Broken Arrow, OK, Tulsa, OK, Bixby, OK, Owasso, OK, Collinsville, OK, Claremore, OK, Jenks, OK, Sapulpa, OK, Coweta, OK, Sand Springs, OK, Skiatook, OK, Muskogee, OK, Wagoner, OK, Glenpool, OK
and surrounding areas. Please submit a quote or contact us to be sure we service your area.
Renting a water slide is a great way to have fun. The slides go quickly and are easy to cool down. These bright, large slides will have kids lining up at every turn to take a ride down. Only electricity and a water connection are required to rent a water slide. As long as the hookups are not more than 50 feet away you should be good.
You can choose from a variety of colors and sizes for both large and small water slide rentals. You should choose the one that's appropriate for your guests and their age.
Many slides can comfortably accommodate 10-20 people (provided they are not afraid to wait in line). Some children may be afraid of the taller slides. However, our slides can be safely used by all ages. Many have an edge wall to keep children from climbing on top.

Slides will be secured using stakes or sandbags, so that they can be used in light wind conditions.

We are certain you will be satisfied with your rental of any water slide from us, no matter how small or large.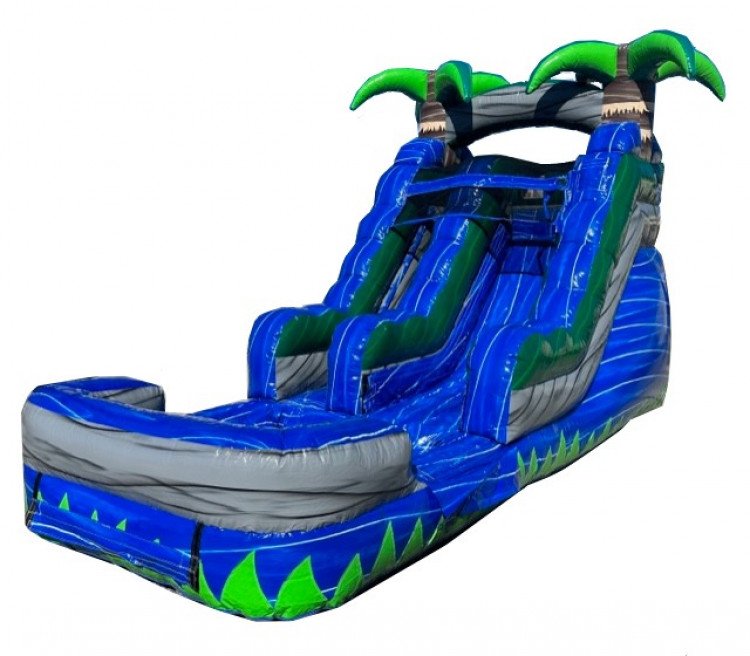 12ft Blue Mountain Water Slide
from $245.00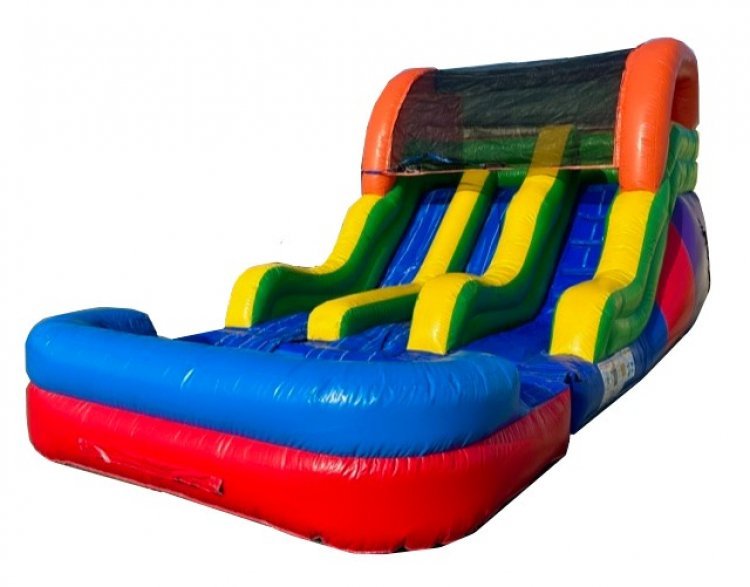 12ft Double Trouble Dual Lane Water Slide
from $305.00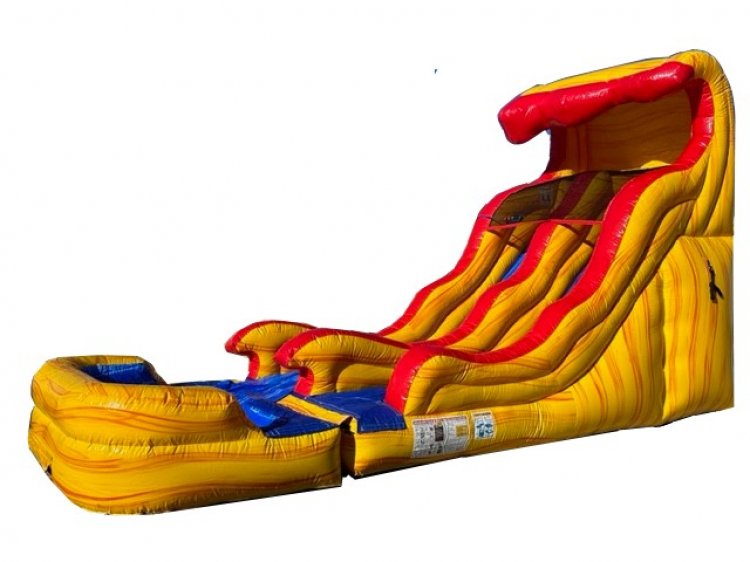 15ft Beat the Heat WaterSlide
from $285.00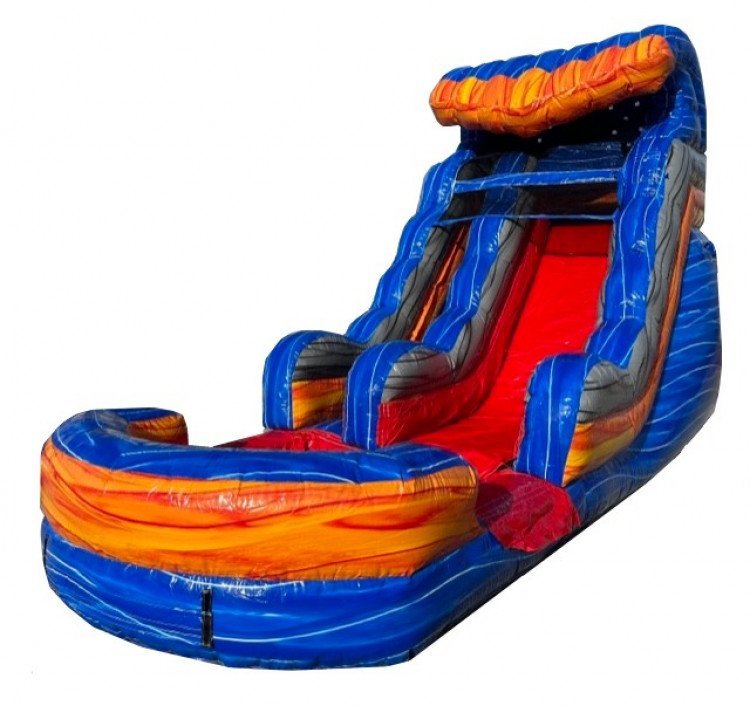 15ft Heat Wave Water Slide
from $285.00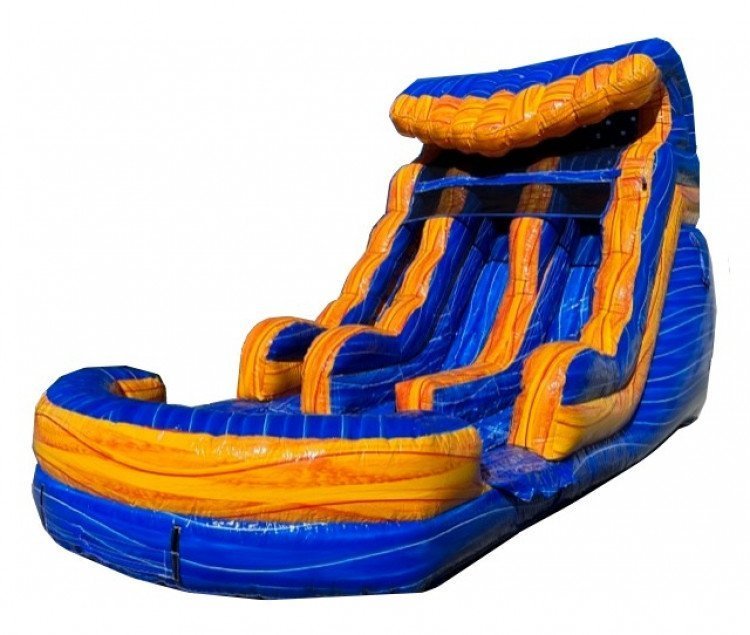 15ft Orange Tide Dual Lane Water Slide
from $345.00
15ft Paradise Falls Water Slide
from $285.00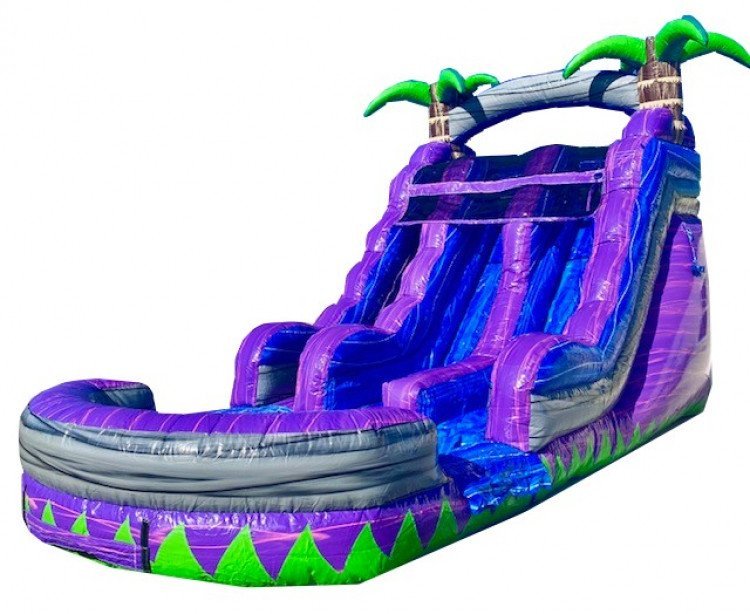 15ft Purple Rain Dual Lane Water Slide
from $345.00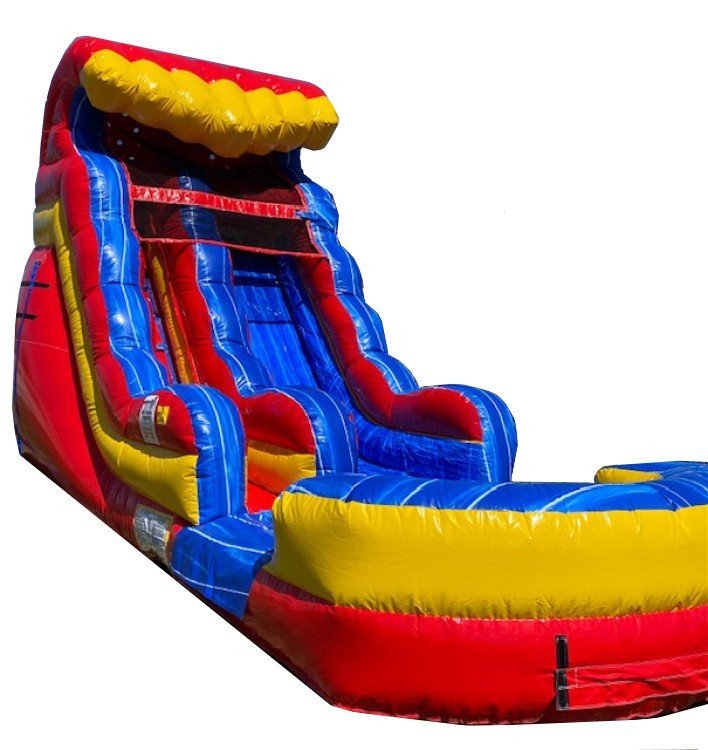 15ft Taste The Rainbow WaterSlide
from $285.00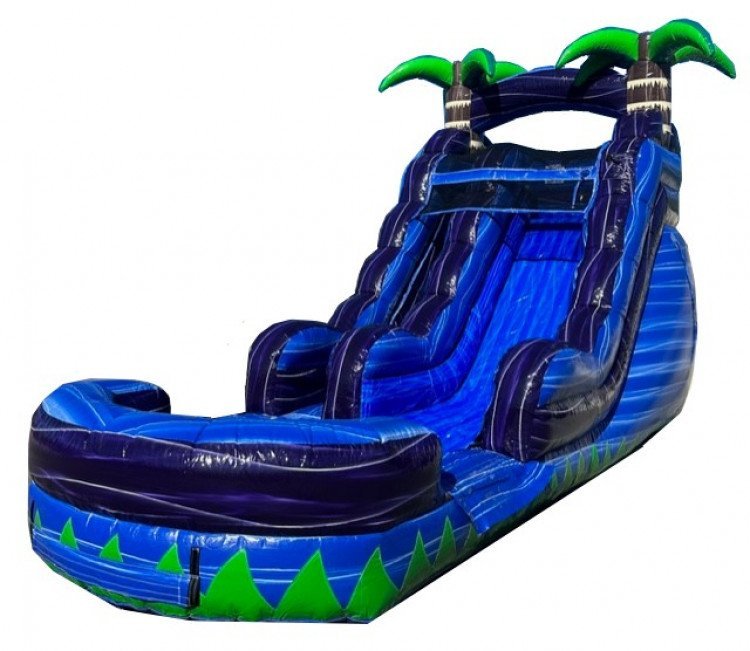 15ft Tropic Glides Water Slide
from $285.00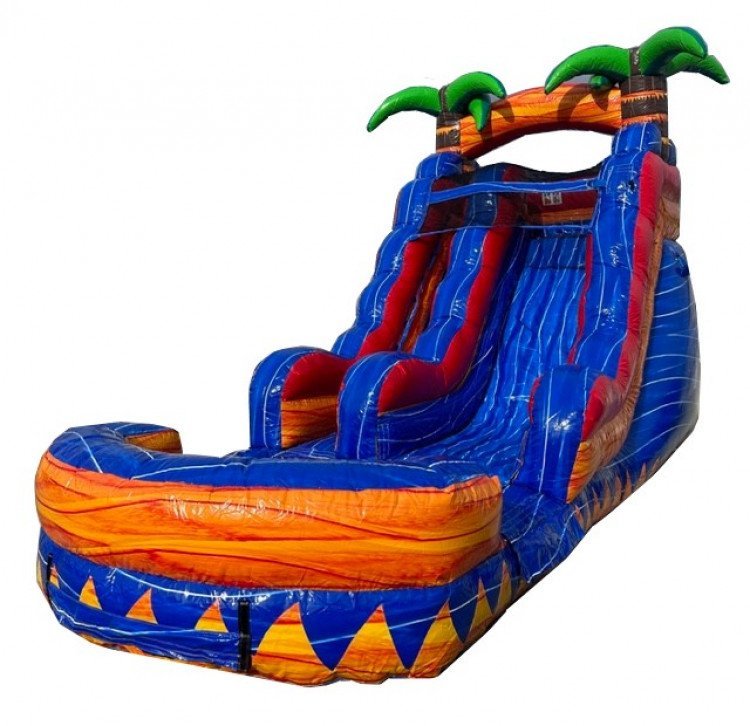 15ft Tropical Inferno Water Slide
from $285.00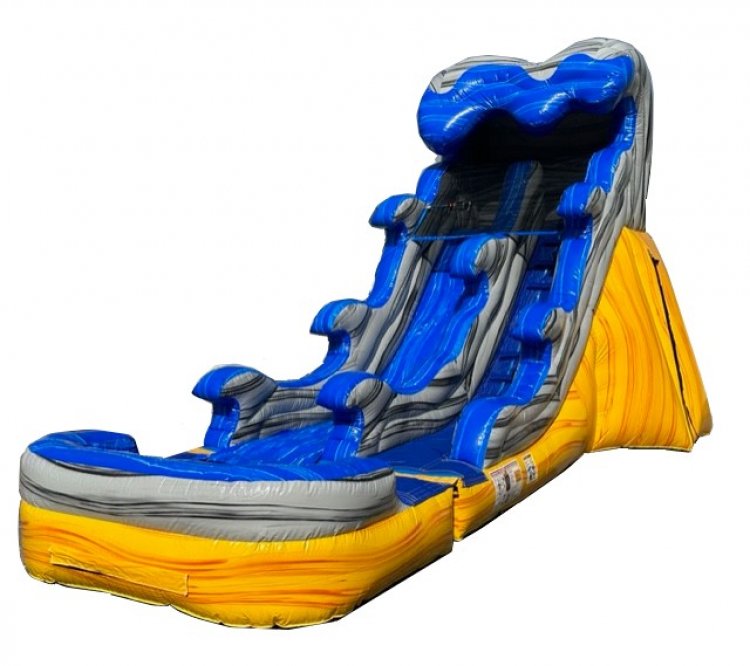 18ft Beach Party Water Slide
from $325.00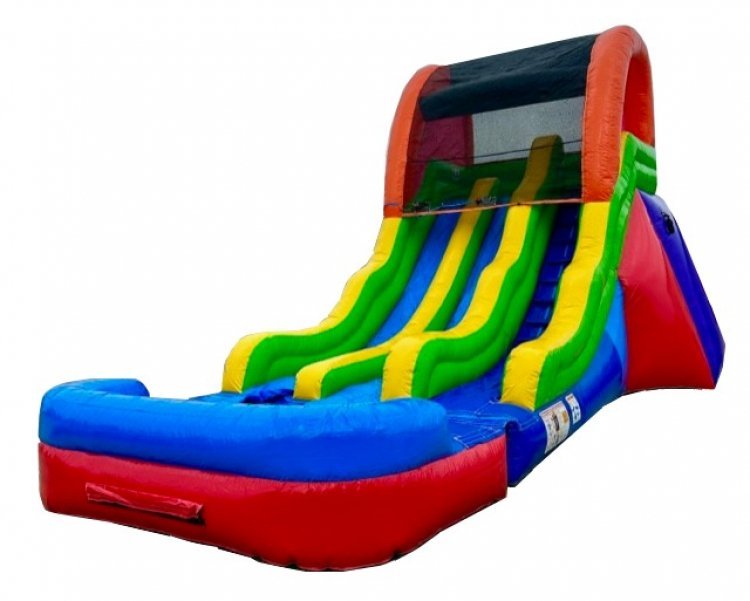 18ft Fantastic Dual Lane Water Slide
from $395.00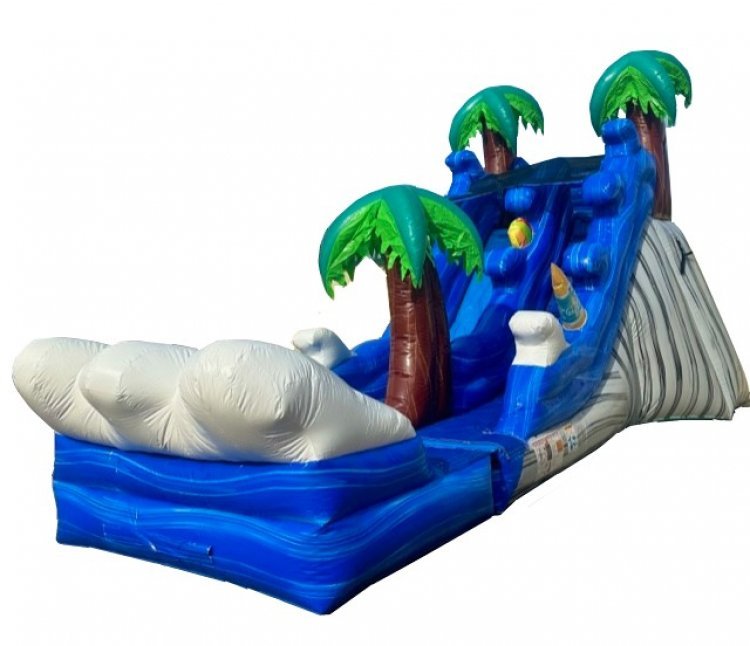 18ft Malibu Splash Water Slide
from $325.00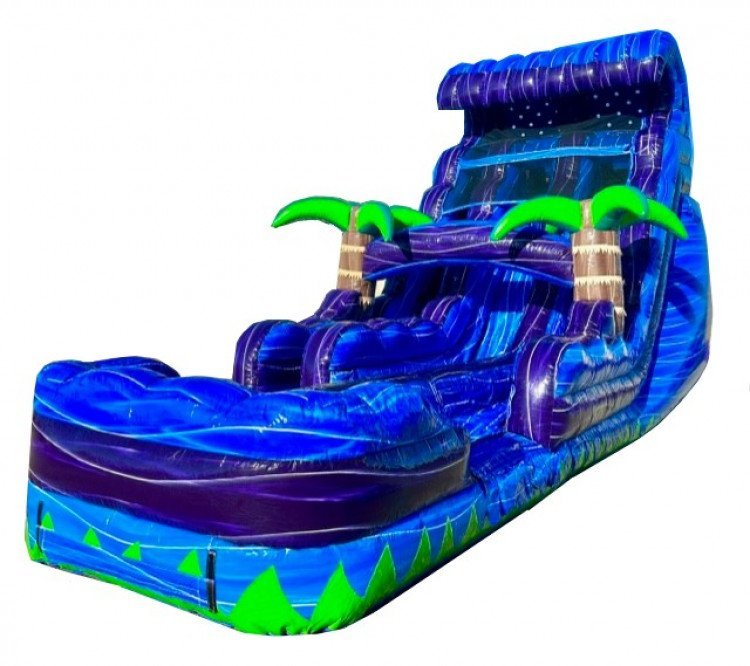 18ft Ocean Adventure Dual Lane Water Slide
from $395.00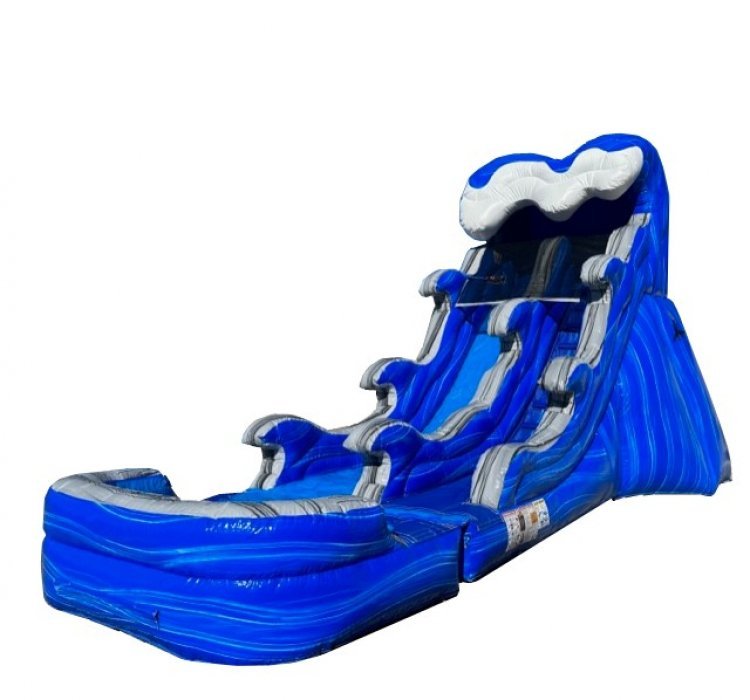 18ft Party Wave Water Slide
from $325.00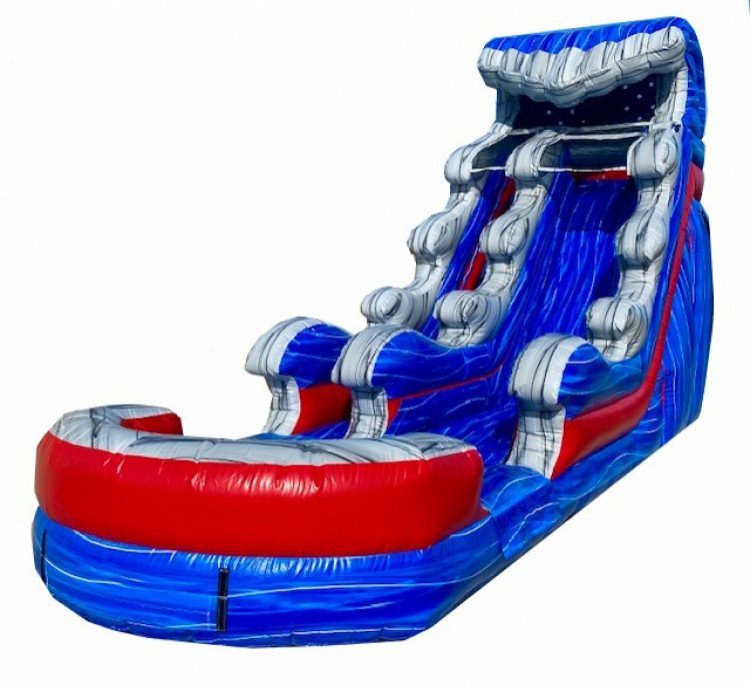 18ft Raging Tides WaterSlide
from $325.00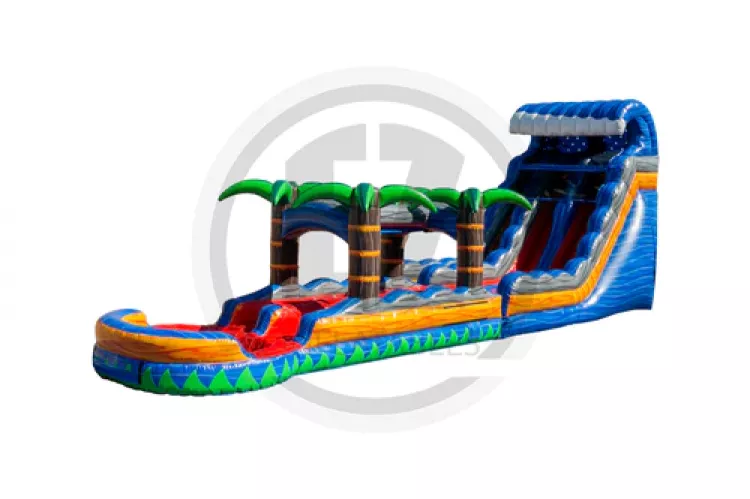 18ft Tropical Fireblast Dual Lane Water Slide
from $495.00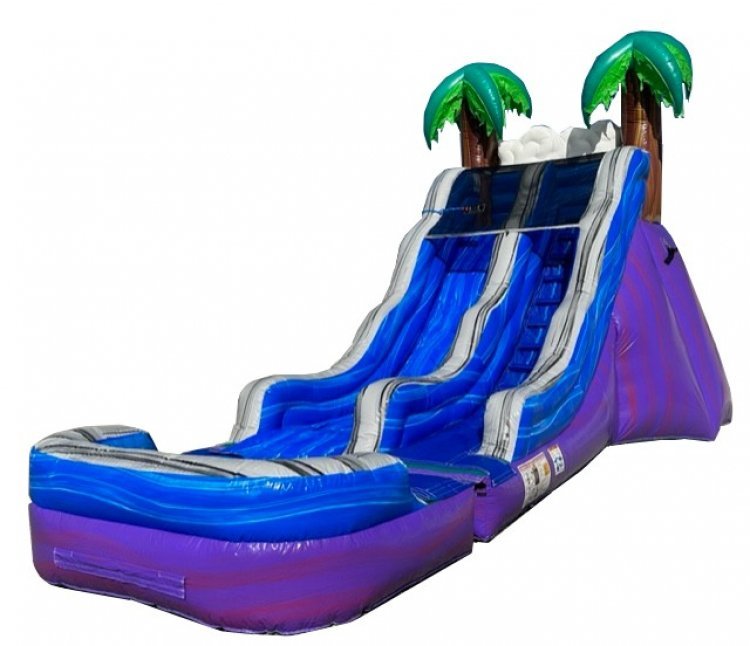 18ft Tropical Paradise Water Slide
from $325.00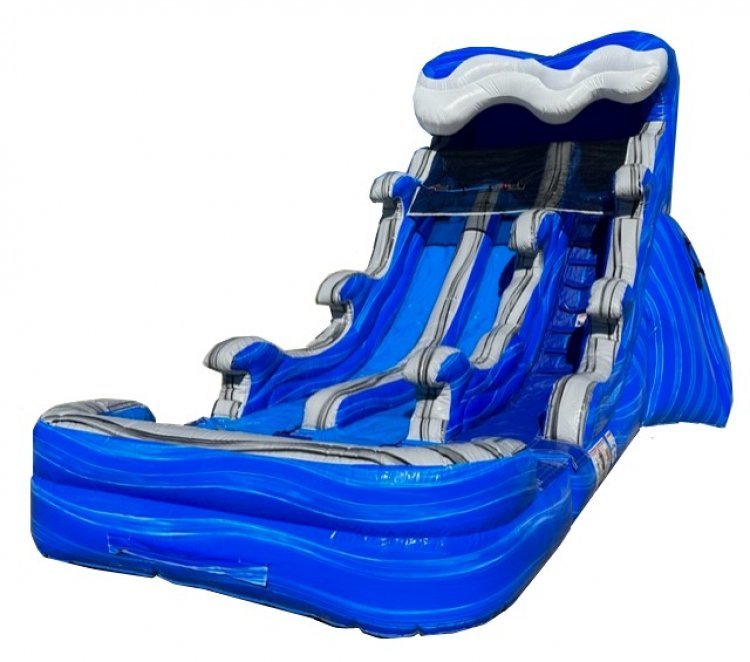 18ft Wave Dual Lane Water Slide
from $395.00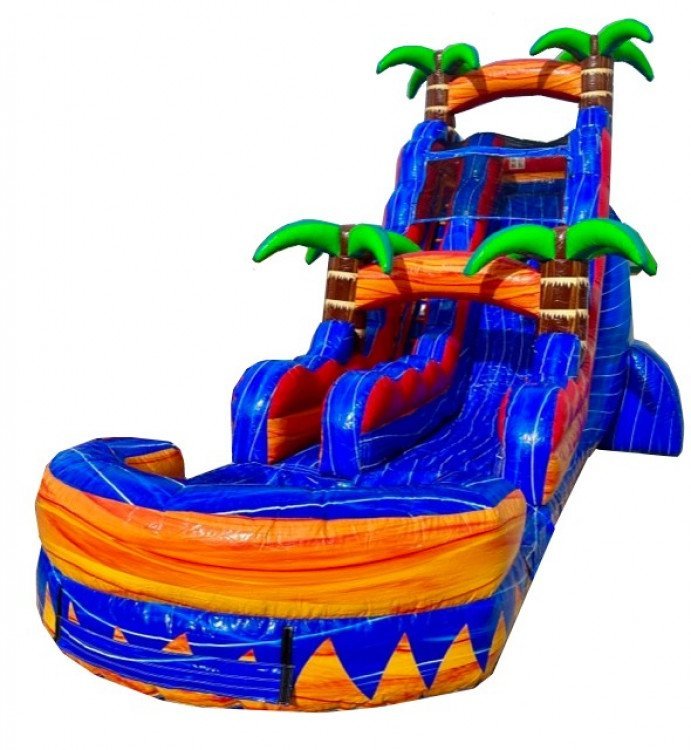 20ft Tropical Island Water Slide
from $365.00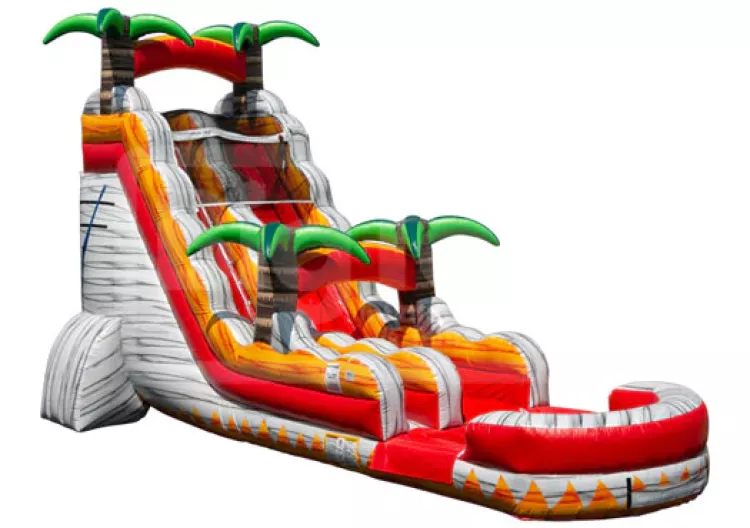 22ft LavaBlast Water Slide
from $395.00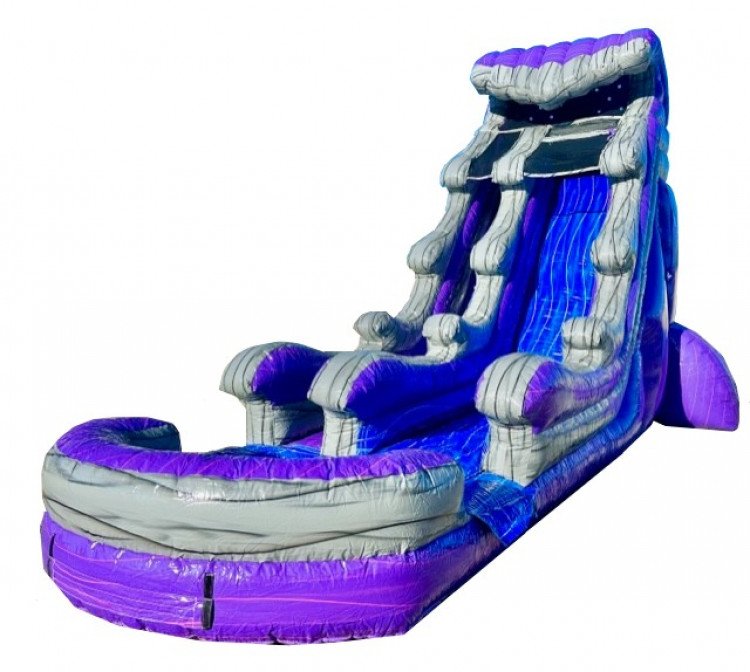 22ft Purple Monster Wave Water Slide
from $395.00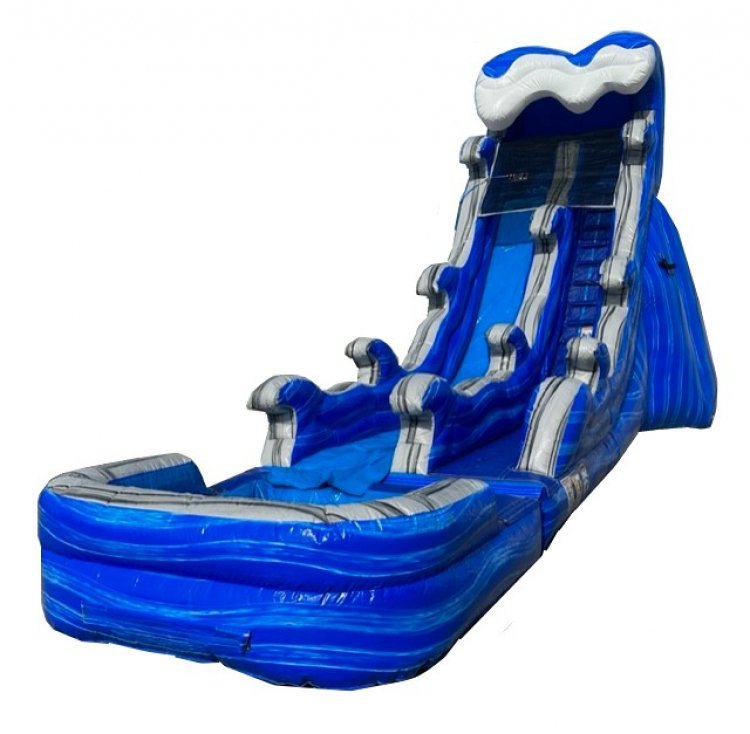 22ft Shockwave Water Slide
from $395.00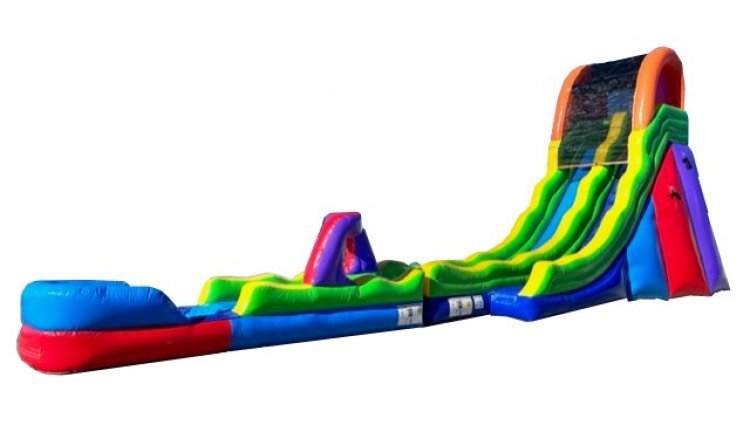 23ft Super Water Slide
from $535.00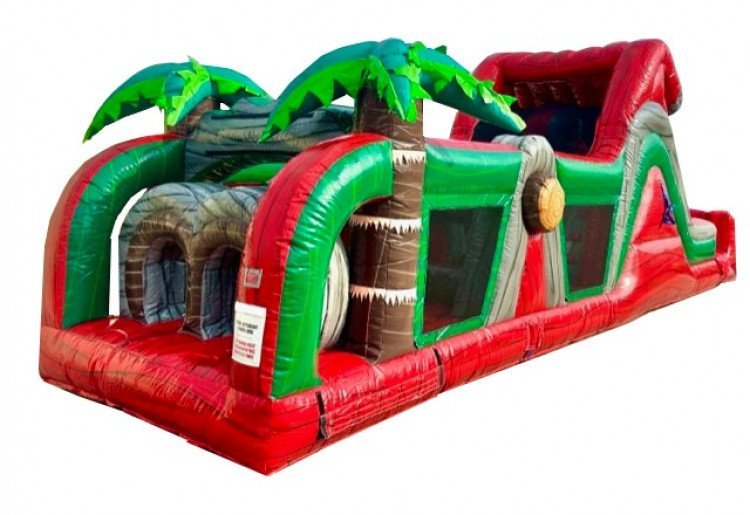 38ft Ruby River Run Water Obstacle Course
from $365.00
47ft River Run Water Obstacle Course
from $395.00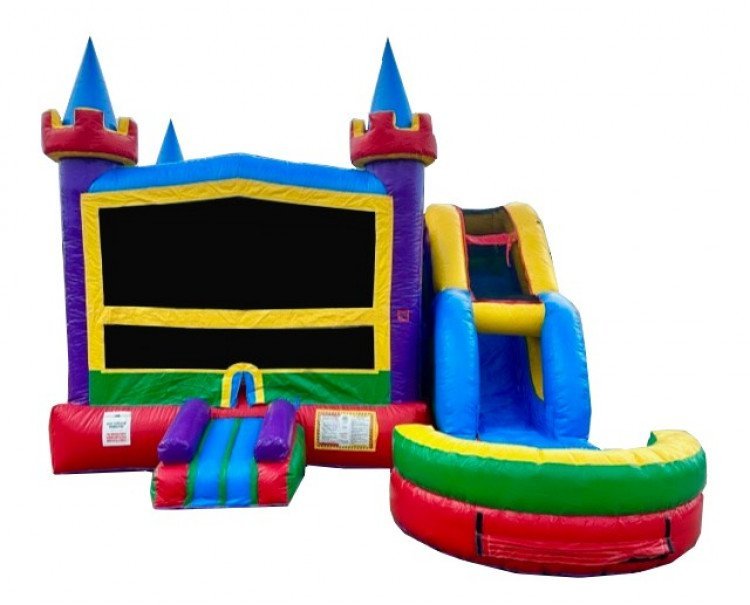 5 in 1 Colorful Water Combo
from $295.00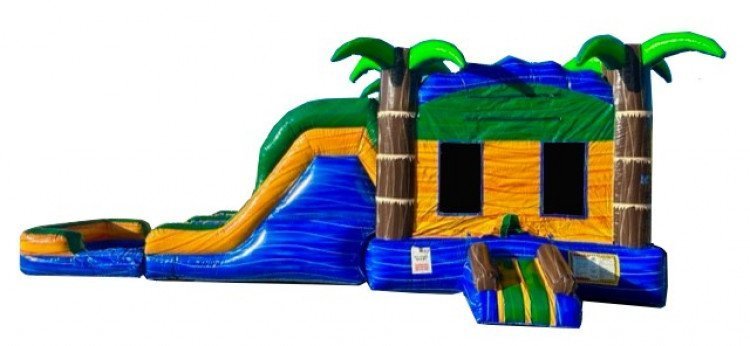 Bahama Breeze Water Combo
from $295.00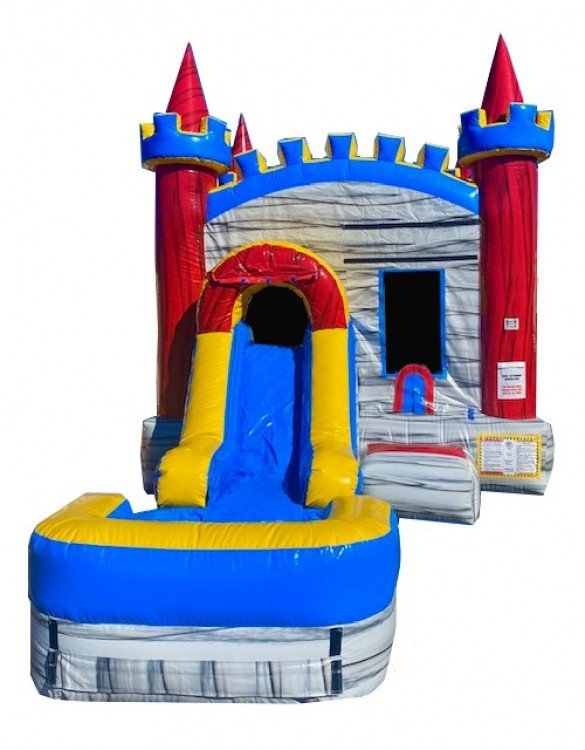 EZ Castle Rock Water Combo
from $245.00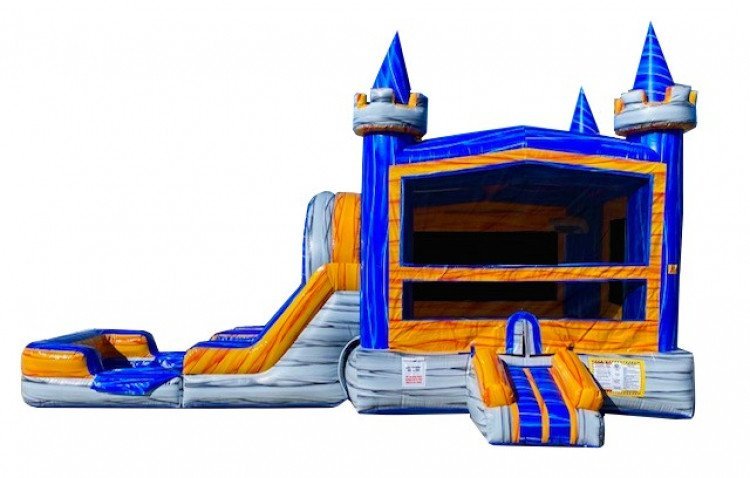 EZ Orange Crush Castle Water Combo
from $275.00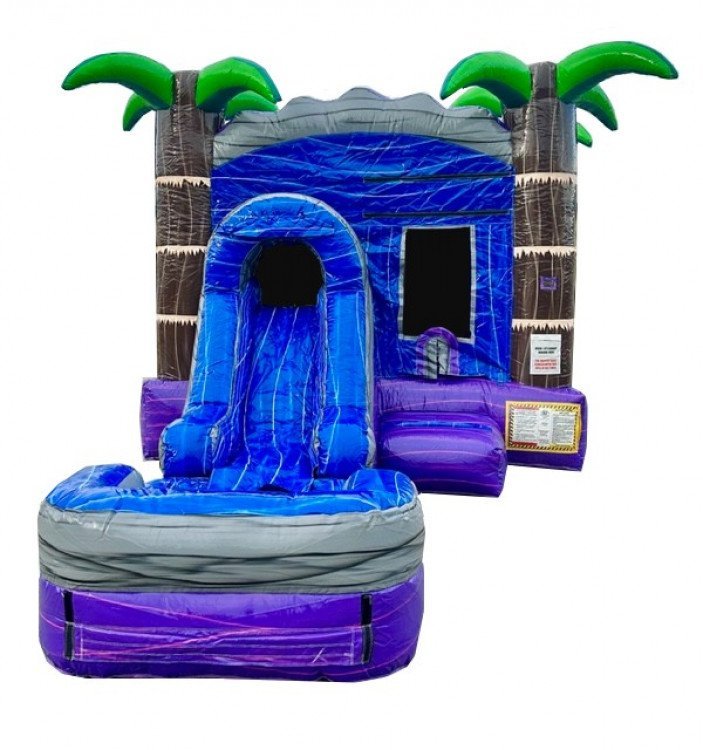 EZ Purple Crush Water Combo
from $245.00
EZ Rainbow Castle Water Combo
from $275.00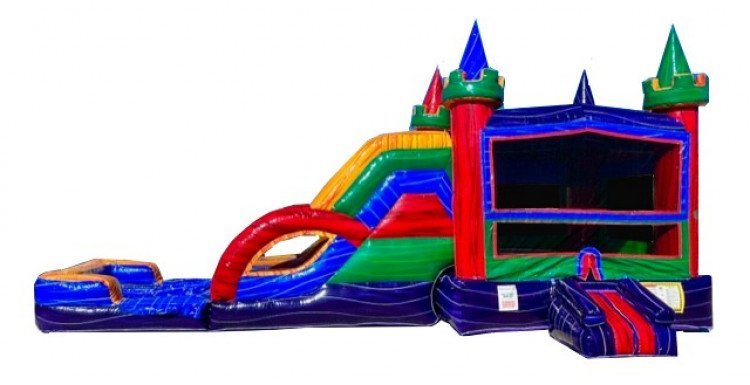 Grand Slam Palace Water Combo
from $295.00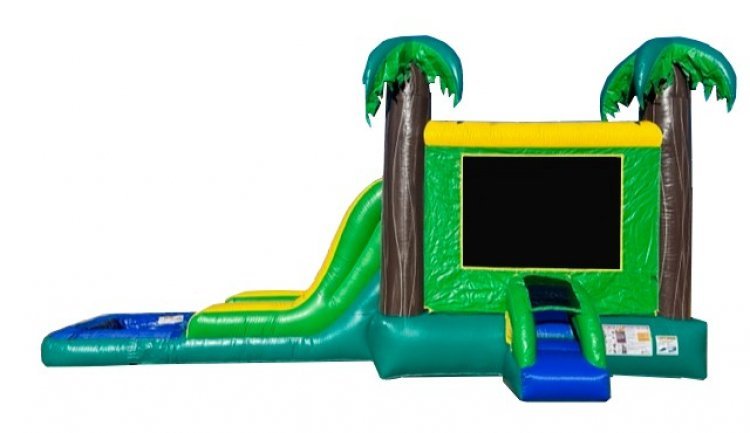 Palm Party Water Combo
from $255.00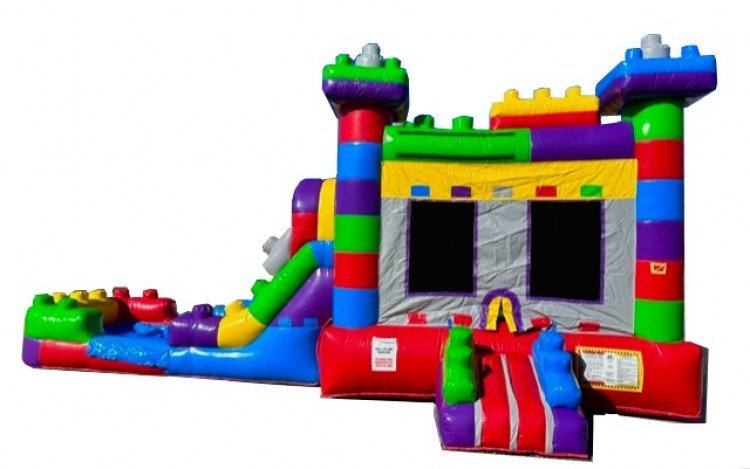 Party Blocks Water Combo
from $310.00
Playtime Castle Water Combo
from $255.00